I have a little bit of Irish in me, but not enough to make a big deal out of it. However, I still always wear green on St. Patrick's Day because I don't like getting pinched! But also, I love green. It's the color of money, ya know. :)
So in the spirit of Ireland and Lucky Charms (yummy!), here are some fabulous green pieces to add to your spring wardrobe, if you are running low on green.
See something you want?
Click on the picture to order right from this post!
Leather cuffs with embellishments are big this season, so this cuff is a great choice to add to your jewelry/accessories collection. This handbag is a great everyday piece that adds a fun punch of color to your look.

This simple green shirt with subtle stripes is a great everyday piece that you can wear with jeans or a skirt, and the double print jacket is fun and unique! I love the stripes & polka dots combo. This is a versatile choice that you can wear to work or for a day out with the ladies.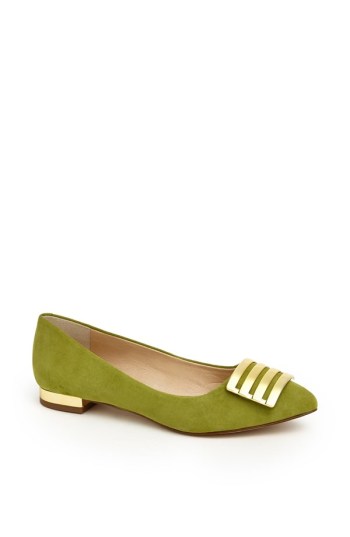 Simple but with a touch of gold, this shoe is practical and stylish. I like that it is a flat but also has a small heel. You can wear it with jeans or dresses, and it is great for St. Patty's Day and beyond.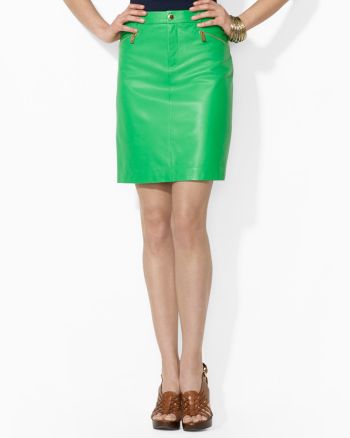 I absolutely love this green leather skirt! The neon color is hot this season and so is leather, so it's a win win piece. Dress it up with some pumps, or dress it down with some flats. Great for a day at the office or a date night out.