Fall is quickly coming to an end. Just two more weeks until we can officially start "walking in a Winter wonderland." For many, the fireplaces are already blazing, the hot chocolate is already steaming and the Christmas music is already playing. When it comes to fashion, Winter finds are (interestingly) already hot! Here are a few Winter trends to try out this season, before they "cool off."
Holiday parties are fun. They are also an excuse to get your sparkle on. This Winter, add some glitz and glam to your ensembles with sequined pieces like this Lovers + Friends pullover. Classic colors like gold and black are easy to find but don't be afraid to choose pieces that are colorful and fun!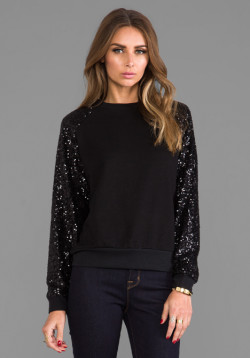 ...and lip gloss? Sure, why not! Leather is hot (pun intended) this Winter. You can find pants, jackets, dresses, shoes, just about anything in leather. Faux leather and vegan leather are two other options making waves this season. I love these quilted faux leather pants by Tripp NYC. Pair with colorful accessories or add some fun with bright makeup (like lip gloss) or shoes.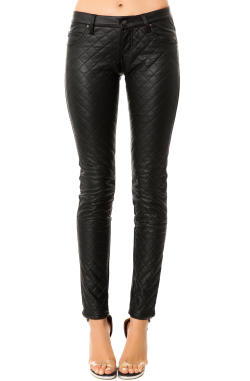 You can wear them over simple tees or add to a festive outfit. You can find them in denim, fur, camo and more. This Winter, add some warmth and style to any look by adding a fun vest like this fuzzy find from Bloomingdale's.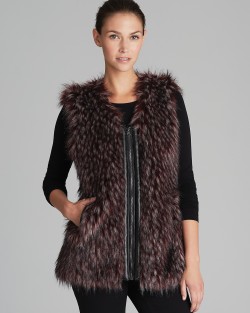 Nothing sounds more fabulous on a cold day than sitting by a fire in jeans and a comfortable button down flannel shirt. This Winter, you can find a wide range of styles for button downs, including 3/4 sleeves and dresses. Plaid and denim are popular but you can find great options, like this Sandra Ingrish knit shirt, in solid colors too.